Since the week is almost out and I got rained on my way home the first day, my "back to school" outfit, thus, isn't pictured here. Instead, here's what I wore today and we did an impromptu, silly little photoshoot.
The pictures are also rather large so dial-uppers stay away.
I was going for big blocks of solid colors. And now sort of look like a bee. Meh. I dig it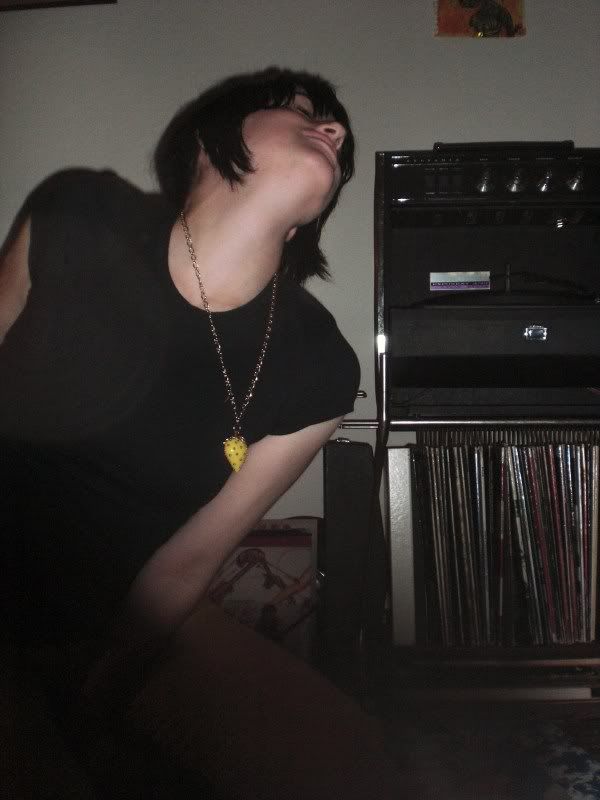 A good view of the necklace and shirt...ignore my face.
best view of the pants. Again, ignore me.
Clothing Listshirt&tank top;;
So... brand Kohl's
pants;;
Forever 21
necklace;;
Forever 21
I had shoes at one point but they aren't pictured here. For the record, they were black ballet flats by
Lower East Side
and bought at Payless
...
Jack the Rat;;
some other rat's uterus